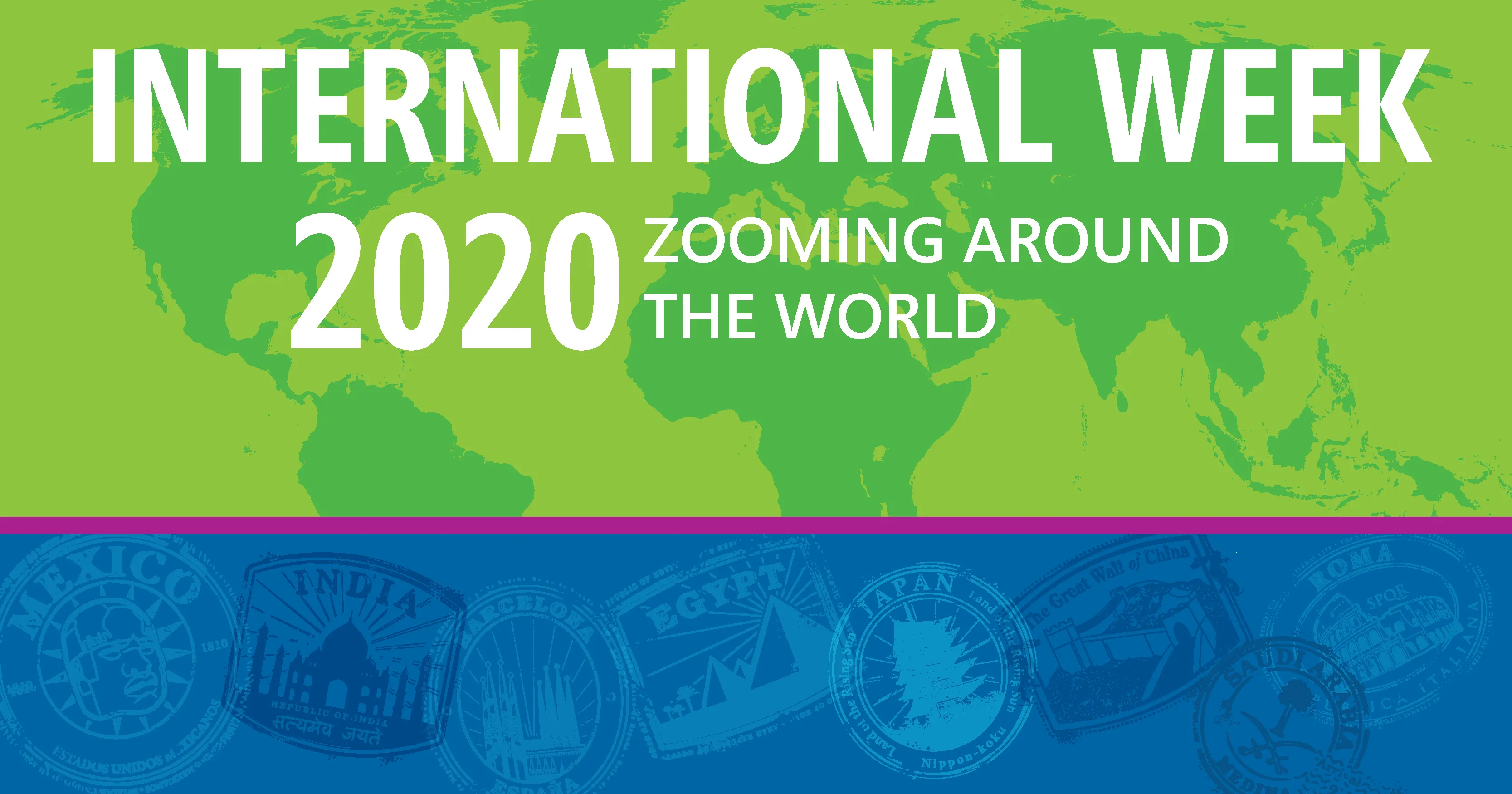 ---
Each fall, Elgin Community College celebrates International Week, a showcase of the cultures, history, food, and more of ECC's international students, faculty, and staff. This year, in a nod to the current pandemic, ECC's International Week will be 'Zooming Around the World' from Nov. 9 to 13, with daily events and activities for all to enjoy. All International Week content will be posted on the ECC Student Life Facebook page at facebook.com/StudentLifeECC.
Despite the virtual nature of the events, International Week will kick off with a message from ECC President, David Sam, Ph.D., JD, LLM. Each day of the week will focus on a different area of the world, honoring cultures from Asia/Pacifica, Africa, Europe, and The Americas.
Each day will follow the same basic schedule, with a morning introduction of the day's activities, followed by a story from an ECC international student as they discuss their culture and reflect on life in the U.S. Each afternoon, join the fun with performance videos from the Multicultural Education Group of Elgin and Kruccus International, a live cooking demonstration, and more.
For more information, visit the International Week page.