Alumni who have been outstanding in their professional field and provided service to the community may be honored through the Distinguished Alumni Award.
2021 Awards & Honors
---
Elgin Community College Distinguished Alumni Award
This award recognizes the success of a graduate who has completed a recognized program of instruction at ECC and has gone on to have outstanding success and distinction in their chosen field, displayed humanitarian service, and continued to support the mission of community colleges.
---
Elgin Community College Esteemed Recent Alumni
This award features a rising star that recently graduated from ECC.
---
Elgin Community College Friend of Education Award
The Elgin Community College Board of Trustees bestows this award in recognition of the exceptional support and partnership provided by an individual, a business, an institution, or a corporation within District 509 that has greatly advanced the college in terms of growth, educational quality, workforce development or other key areas.
---
Exceptional Friend of the Foundation
Each year, the Elgin Community College Foundation recognizes an individual, a business, or an organization that exemplifies the spirit of giving that propels the Foundation and the college toward a promising tomorrow.
---
Elgin Community College Community Crisis Leadership Award
ECC is also honoring the hospitals and health care systems in District 509 for their heroism throughout the pandemic.
Previous Award Winners
Elgin Community College Distinguished Alumni Award
This award recognizes the success of a graduate who has completed a recognized program of instruction at ECC and who has gone on to have outstanding success and distinction in his or her chosen field, displayed humanitarian service, and continued to support the mission of community colleges.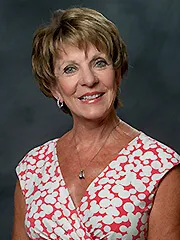 Linda Deering Dean
Linda Deering Dean has achieved outstanding success in the field of healthcare leadership. With over 35 years of experience in the healthcare industry, Linda most recently served as President and CEO of Advocate Sherman Hospital. Through her exemplary leadership and passion for change, Linda increased patient, physician, and employee satisfaction while decreasing employee turnover during a time of financial challenges, downsizing, building a new replacement hospital, and joining a major health system.
Before her work at Sherman, Linda served as the Vice President for Patient Services and Chief Nurse at Delnor-Community Hospital, where she led their outcomes to top tier performance. During her tenure, both Delnor and Advocate Sherman Hospital received the prestigious Magnet Designation awarded by the American Nurses Credentialing Center.
Linda aspired to be a nurse at a young age and began her journey at Illinois Masonic Medical Center, where she earned a nursing diploma. She earned an Associate in Arts and Science degree at Elgin Community College and then went on to earn her Bachelor of Science and Master of Science degrees in nursing at Northern Illinois University. While working as a full-time nurse, wife, and mother, she quickly learned the value of community college support to advance her education and achieve her professional dreams.
---
Elgin Community College Friend of Education Award
The Elgin Community College Board of Trustees, bestows this award in recognition of the exceptional support and partnership provided by an individual, a business, an institution or a corporation within District 509 that has greatly advanced the college in terms of growth, educational quality, workforce development or other key areas.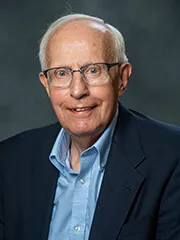 Robert Malm
Following four and a half years as a U.S. Naval Officer during the Vietnam War, Bob Malm started his career as an intern in the Elgin city manager's office in the late 1960's. He worked his way up to assistant city manager and chief operating officer until retiring in 1998. During that time, he served as interim city manager on four separate occasions. Malm holds a master's degree in public administration from Northern Illinois University. Malm joined the Elgin Area Chamber in 2004 as director of the chamber's Challenge 21 Campaign, a public/private partnership committed to creating a more vibrant, diverse, and prosperous community. The campaign's success led to the Elgin Development Group, a division of the Elgin Area Chamber, delivering economic development services to the community through a Purchase of Service Agreement with Elgin's City. Malm received the United Way of Elgin Willis A. Reed Humanitarian Award and is active with the Shepard of the Prairie Lutheran Church, Citizens for Council-Manager Government, Elgin Area Leadership Academy, and has served as head of several local civic organizations. He volunteers with the Alignment Collaborative for Education as chair of the Educational Pathways A-Team.
---
Exceptional Friend of the Foundation
Each year, the Elgin Community College Foundation recognizes an individual, a business, or an organization that exemplifies the spirit of giving that propels the Foundation and the college toward a promising tomorrow.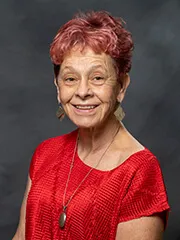 Adrienne Butler
Adrienne Butler was born in a small town in central Massachusetts and lived there until she attended Brown University in Providence, Rhode Island. After graduating from medical school at the University of Massachusetts Medical School, she spent the next three years in post-graduate training in Boston and San Francisco. She decided to become an oncologist and spent two more years in San Francisco training to be an oncologist. After becoming a specialist, she moved to Rockford, Illinois, and joined an oncology practice. Butler eventually became a hospice physician—her true calling. But she had always wondered what it would be like to be an attorney, so she earned a degree from Loyola University Law School.
Medicine was her true love, so she returned to hospice work, traveling around Chicago, seeing home patients. Butler was married to Dr. William Pelz, European history and political science professor, and the couple had two boys. Bill died unexpectedly in December 2017. Butler describes her late husband as a gifted writer of numerous books, a respected teacher who loved his students, and an excellent travel companion. In Bill's honor, Adrienne donated a portion of his estate to Elgin Community College, where he had taught for nearly 20 years. The Bill Pelz Memorial Scholarship is now awarded annually to first-generation students in history and political science. Adrienne and Bill had been the first in their families to attend college, so she knew that Bill would have wanted her to support students in this way. Adrienne enjoys helping students attend ECC, the college where Bill spent so many happy and productive years.
---
Lasting Impact Awards
Dr. Sam established the President's Lasting Impact Award in 2010 to recognize outstanding leadership and service by a District 509 citizen whose actions, over a long period of time, have positively impacted the community as a whole and strengthened the mission and shared values of Elgin Community College, in particular.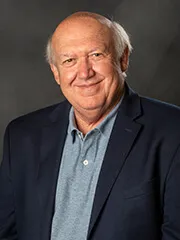 Ed Hunter
Elgin native Ed Hunter is a retired Lutheran minister. He served as the Mission Officer and Head Chaplain at Amita Saint Joseph Hospital in Elgin and Mercy Medical Center in Aurora. Ed has been a board-certified Catholic chaplain since 1982 serving various positions in Michigan, Ohio, and Illinois. In its changing formats for 31 years, he served Amita Health as a representative on the regional executive team and member of the organization's Mission Services Leadership Team. As a leader, Ed developed and maintained the Mission and Spiritual Care program for 974 associates at Mercy Medical Center and 874 associates at Saint Joseph Hospital.
After a year of formal retirement, he rejoined the hospital's spiritual care staff as a registry-part time Chaplain. Ed continues to serve and be involved in the community. He is a volunteer chaplain for the Elgin Fire Department and Elgin Police Department. He serves on boards for non-profit agencies in the county, including Kane County Health Department, Greater Elgin Family Care Center, Hands of Hope, and Family Service Association of Elgin. Hunter is a member of the domestic violence task force for the Community Crisis Center, Salvation Army Advisory Board in Elgin, Hesed House in Aurora, and serves on the Eversight Eye Bank advisory committee. Ed is also a member of the Northern Illinois Critical Incident Debriefing team since 1991. He has been a member of the Coalition for Elgin Religious Leaders for the past 33 years.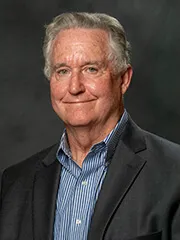 Mike Shales
"Michael G. Shales was born and raised in Elgin. He graduated from Larkin High School in 1973 and Western Illinois University in 1978 with an accounting degree. Mike passed the CPA exam in November 1978 while working for Elgin based CPA firm Mueller, Sieracki, Kahn, Miller, and Co.
Mike met his wife Petrecia while taking computer classes at ECC in early 1980. He had two jobs after the Elgin CPA firm before joining Seagren/Shales, Inc. in 1991; an Elgin construction company co-founded by his father in 1983. In 2000 Seagren/Shales, Inc. was dissolved. In 2001 Mike co-founded Elgin contractor Shales McNutt, LLC, and his father, brother John M. Shales, and friend John R. McNutt. He works at Shales McNutt to this day, although he plans to retire in 2021. Mike's parents, Jack and Marlene Shales, were very involved in the Elgin community and passed this love to their children. They were extremely proud of Elgin and were always looking for ways to make it better. They had been involved in Elgin Community College over the years because they recognized a huge asset in making our area a better place to live and work. They would be proud to know that ECC has recognized Mike and that their legacy continues.
Over the years, Mike's civic involvement has included
Elgin Community College Distinguished Alumni Award
Dean Follmann, PhD
Dean Follmann grew up on a dairy farm in Udina, Illinois, the youngest of six children. ECC sparked his interest in academics and laid the foundation for his lifelong career. While attending Elgin Community College, he worked mornings at the Pingree Grove bull barn and evenings at Ponderosa Steak House. He graduated from ECC in 1977 with an Associate of Arts degree in psychology. Follmann continued his studies at Northern Illinois University, where he earned a bachelor of science degree in mathematics, psychology, and a master of science in mathematics. He earned a Ph.D. in statistics in 1985 from Carnegie Mellon University.
Follmann's professional career started at the Center for Naval Analyses, a think tank for the U.S. Navy, where he worked on weapons systems reliability, logistics, and workforce planning. At the National Institutes of Health, Follmann studied cardiovascular disease and led an infectious disease and immunology group. He was inspired by ECC's dedicated faculty, which provided a rigorous yet supportive learning environment.
Currently, he is an associate director for biostatistics at the National Institute of Allergy and Infectious Diseases. He specializes in the design and analysis of clinical trials that improve human health, especially infectious diseases in Africa. He is a Fellow of the American Statistical Association and the Royal Statistical Society and has published over 200 manuscripts in biology, medicine, and statistics. Follmann mentors other scientists and frequently shares his expertise as a guest lecturer. Follmann benefited from ECC's small classes and flexible hours.
---
Elgin Community College Friend of Education Award
Bryant Crawford Family
Bryant Crawford and his family are stalwart supporters of Elgin Community College and the ECC Transition Academy, providing insights on life and each family member's profession. Bryant Crawford and his wife, Alicia, have been married for nearly 37 years and have one son, Christopher. The couple's niece, Dornetria, and her husband, Chivas, are long-time Transition Academy mentors.
Bryant Crawford holds a Master of Business Administration and Bachelor of Science in business administration from Roosevelt University. He is president of 5-Star Computer Services, Inc. Crawford mentors students in the ECC Transition Academy and has served on the board of directors for the Chicago Chapter of BDPA.
Alicia Crawford, EdD, holds a doctorate in counseling psychology from Argosy University-Schaumburg and is a licensed clinical professional counselor in Illinois with over 22 years in counseling. She currently teaches counselor education, supervision, and psychology at Yorkville University, Ashford University, and Grand Canyon University.
Christopher Crawford is a graduate of Columbia College Chicago with a Bachelor of Arts degree in advanced management. He is an underwriter for group insurance coverages at the Metropolitan Life Insurance Company and has started his own marketing business.
Dornetria Hemphill is a subject matter expert in the absence and disability management practice and works for Willis Towers Watson in Chicago. She holds a Bachelor of Arts in criminal justice with a minor in political science from Illinois State University and a Master of Science in management and organizational behavior from Benedictine University.
Chivas Hemphill attended Illinois State University and earned a degree in construction management. He is a senior superintendent for Ledcor Technical Services. Hemphill's experience includes four years as a residential construction superintendent, three years as a communication technician, and eight years in telecommunications construction.
---
Exceptional Friend of the Foundation
Grand Victoria Casino and VP/GM John Koster
Grand Victoria Casino has worked hard to become the model of what Illinois riverboat casinos were designed to do: bring about economic revitalization in their host communities. It is a first-class entertainment destination, a business leader in Elgin's community, an employer of choice, and a leader in the Illinois gaming industry. Grand Victoria's employees have volunteered and served on boards of local charities and community organizations such as Elgin Area Chamber, Food for Greater Elgin, Centro de Información, Habitat for Humanity. Literacy Connection.
From 2009 to 2014, Grand Victoria sponsored a burger competition exclusively for Elgin Community College's Culinary Arts and Hospitality Program, awarding six finalists with scholarships and being featured in Prime Burger House menu. After completing its acquisition by Eldorado Resorts in August 2018, Grand Victoria Casino remains committed to setting aside 20 percent of its net profits to benefit education, economic development, and environmental causes in Illinois through the Grand Victoria Foundation 1996. Since 1997, the foundation has provided more than $180 million in grants to help Elgin and communities across the state.
Grand Victoria Foundation empowers communities to ensure Illinois is a great place to live and work. Its five focus areas are the economy, education, Elgin, environment, and engagement. The foundation's vision is for a strong, livable, and equitable Illinois, where every resident can thrive. Grand Victoria Foundation has partnered with ECC and the ECC Foundation to advance important work in education and workforce development.
---
Lasting Impact Awards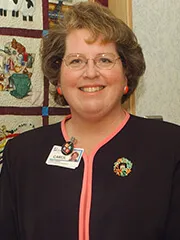 Carol Gieske
Carol Gieske is president and CEO of the Elgin Area Chamber of Commerce. She is a graduate of Elgin Community College and Northern Illinois University. Gieske is on the boards of Alignment Collaborative for Education; City of Elgin Parks and Recreation Foundation; Elgin Community College Foundation; and Fox West Philanthropy Network. Recently she has served on the Illinois Comptroller's Women's Advisory Board and Congresswoman Tammy Duckworth's Advisory Committee on Small Business. She is a member of the women's professional organization WIM Fox Valley and has served in many First United Methodist Church capacities.
As a lifelong resident of Elgin, Gieske has selflessly given back to her community through her leadership, volunteer commitments, and professional collaborations. For over 20 years, she has provided strong leadership to the United Way of Elgin and served as president for 15 years. Gieske served as president of the Provena Saint Joseph Hospital Foundation. She was also the first female member inducted into the Elgin Noon Rotary Club and served as its president in 2003-2004. She currently chairs the Elgin Advisory Board to the VNA Health Care; and has been an integral part of the Elgin Area Leadership Academy since its inception in 1991.
Gieske honors include Altrusa International Woman of the Year, Elgin YWCA Leader Luncheon Awards—Marie Grolich Award for Social Service, and Beatrice Dorsey Award for Business & Professions; The Business Ledger's Influential Women in Business; and Elgin Community College's Fabulous Fifty and Distinguished Alumni awards. Gieske and her husband, Patrick, have two adult sons, William and John.
Jeff Turner
Jeff Turner is president and co-founder of Dream Foods, including a café and a Kane County food distribution hub in Elgin named the Dream Hub. He has been in the restaurant business since he was 15, starting as a busboy in an Irish pub. Turner studied in the Elgin Community College culinary program. During that time, he held many jobs, including sous-chef at Lake Barrington Hills Golf Club, executive chef at Ron Santo's, and corporate executive chef for Notable Events Catering. Later, he opened a sandwich shop in Elgin named In the Neighborhood Deli, which he ran for ten years.
In 2009, Turner helped plan a Thanksgiving community dinner in Elgin to aid the homeless population. That evolved into six annual events for the entire community, including summer cookouts and dinners for Valentine's Day, Thanksgiving, and Christmas. The games have grown each year, serving thousands of people. Turner's goal is for everyone to feel welcome to break bread with neighbors, meet new friends, and have a great time.
Turner is the recipient of many awards, including the Harold T. Seigle Community Service Award, Cosmopolitan Club of Elgin Distinguished Service Award, and the Les Lemke award from Club Guadalupano of Elgin. Turner credits his wife, Megan, and his chi
2018 Awards & Honors
---
Elgin Community College Distinguished Alumni Award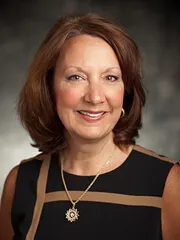 Julie Lichtenberg
AA, AAS-Nursing '80, MSN, MA, RN, FACHE; Julie Lichtenberg came to Elgin Community College just out of high school eager to become a nurse. She earned an Associate of Arts and Associate of Applied Science in nursing from ECC, setting a foundation to grow in her profession and become a transformational, servant leader in the community where she grew up.
While raising her three children and working full-time, Lichtenberg earned a bachelor's degree and two master's degrees. She graduated from Grand Canyon University with a Master of Science in nursing, Roosevelt University with a Master of Arts in training and development, Judson University with a Bachelor of Arts in leadership and management.
As Director of Patient Engagement for the West Region of Northwestern Medicine, Lichtenberg's influential leadership inspires caregivers to deliver an exceptional healthcare experience. Lichtenberg's numerous recognitions include the 2007 Altrusa International Woman of the Year and the 2000 YWCA Marie Grolich Social Service Leader Award.
Her passion for nursing facilitates new knowledge, research, and evidence-based practice to deliver excellent patient care.As a member of the Elgin Community College Nursing Advisory Board, Lichtenberg has attended annual meetings to collaborate and share best practices with healthcare leaders and board members from surrounding hospitals.
She is a fellow of the American College of Healthcare Executives and a board-certified nurse executive-advanced. Her professional memberships include the American College of Healthcare Executives, American Nurses Association, and Sigma Theta Tau International Honor Society of Nursing. Lichtenberg has a public spirit that can inspire children, adolescents, and adults to make a difference.
For over a decade, she led the Elgin Caroling and Caring holiday event created as an Elgin Leadership Academy member to collect the underserved clothing. Lichtenberg has educated schoolchildren to help increase self-esteem and supported lead efforts to raise funds for United Way. Lichtenberg has served as a mentor to many professionals, encouraging them to further their nursing careers and pursue advanced degrees.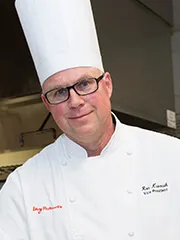 Ron Krivosik, PhD
A 1984 Graduate of ECC's Culinary Arts and Hospitality Program, Chef Ron Krivosik has more than 30 years of experience with Levy Restaurants. Krivosik has overseen the premium dining and general concessions at some of the most exciting venues around the country, including the US Open Tennis Tournament and Barclays Center in New York; Wrigley Field and US Cellular Field in Chicago; American Airlines Arena in Miami; and Churchill Downs in Louisville. Krivosik has also trained and mentored numerous chefs. His community service includes volunteering and supporting local fundraising for Special Olympics and working with underprivileged Chicago school children to promote healthy cooking and snacks. He enjoys speaking to schoolchildren about opportunities in the hospitality business and always encourages them to dream big.
Krivosik has also volunteered his time at a local women's shelter to promote healthy cooking options for women with HIV. Connecting with fellow ECC Culinary Arts Department alumni is a priority for Krivosik, who seeks opportunities to help graduates find success in the hospitality industry. He has been the featured chef at two Visiting Chef Dinners at ECC, spending the day on campus, lecturing, and working with culinary students before leading the preparation of a four-course meal. Krivosik has also invited ECC culinary arts classes to work at his side during event planning and execution at the Kentucky Derby.
Krivosik credits ECC with helping him lay a solid foundation for his career, from learning the fundamentals of cooking to fine dining. Whether menu planning for 250,000 people at a golf tournament or a private party for 25 people in a high-end restaurant, Krivosik says the foundation of technique and taste he received at ECC always serve him well.
---
Elgin Community College Friend of Education Award
Polly Nash and Jack Weiss
After retiring from Elgin Community College, Polly Nash and Jack Weiss collaborated on several college projects. To celebrate the college's 60th anniversary, they co-chaired the college-wide committee to write its history. While creating the book, The Community's College: Sixty Years of Elgin Community College, they discovered several thousand undocumented historical college photographs. With the help of college archivist Armando Trejo, they provided basic documentation and uploaded the photos to the Illinois Digital Archives. Recently, the duo focused their efforts on an ECC Oral History Project, recording and preserving people's contributions important to the college's history. Also, they currently co-chair the ECC Foundation's Retiree Advisory Committee. Polly Nash was a dean for several divisions during her 20 years at ECC, including Liberal Arts and Human Services and Business and Corporate Development. In that role, she worked with faculty on teaching, learning, and auxiliary spaces in the Visual and Performing Arts Center and the Culinary Arts Center. Her final position was associate vice president for education and student services.
After retirement, she helped develop the Alliance for College Readiness and helped coordinate the Summer Bridge Program. She has also served as a mentor for the program's Transition Academy. Nash earned her bachelor's and master's degrees from Murray State University in Kentucky and later served on the MSU's Speech Department faculty. She developed a love for community colleges' mission through her work at East Arkansas Community College and Olympic College in Washington State. She came to Elgin Community College in 1985—describing it as ""home at last."" Nash has served on the board of the Renz Addiction Counseling Center and the Elgin Area Childcare Initiative. She is a Court Appointed Special Advocate (CASA) in Kane County and a mentor for new advocates in abuse and neglect cases.
Jack Weiss worked in several leadership positions during his 31 years at ECC. His primary administrative role was as dean of learning resources. He was closely involved in introducing technology-based delivery of instruction. Weiss helped ECC obtain funding for the Amnesty program, making ECC the only community college in the country to get formal government approval to serve residents through the 1986 Immigration Reform and Control Act. He also provided leadership for the Intensive English Language Program. As an officer and founding member of the Northern Illinois Learning Resources Cooperative, Weiss helped ECC partner with leaders at other community colleges to negotiate reduced prices on library materials and supplies also an officer and delegate to the Illinois Council of Community College Administrators. Weiss received his Bachelor of Science and Master of Science degrees from the University of Wisconsin-Stout. He earned his doctorate in education from Northern Illinois University. From 1966 to 1968, he and his wife, Anne, served as Peace Corps teachers. Weiss is an Army veteran and completed a tour of duty as an infantry platoon sergeant in Vietnam. Weiss' community service includes coaching little league, serving as a Cub Scout leader, and creating a not-for-profit organization to teach violin instruction.
---
Exceptional Friend of the Foundation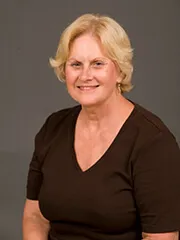 Carolyn M. Kirk-Likou
"Born in Helena, Arkansas, Carolyn M. Kirk-Likou moved her family to Elgin in 1973 and currently lives in West Dundee. She is married to Manny Likou, and they have five children, seven grandchildren, and eight great-grandchildren. A lifelong educator, Kirk-Likou received her BS in business education from the University of Arkansas, and later, her MS in business education from Northern Illinois University. She taught at local high schools until 1979 when she accepted a position in the ECC Office Administration and Technology Department. In 1989, ECC honored her with the Orrin G. Thompson Excellence in Teaching Award. She was a professor at ECC for 19 years and, in 1998, became a professor emeritus. Kirk-Likou was passionate about her students. She received many other recognitions during her teaching career and kept in touch with some of her students.
Kirk-Likou is involved in her church and community, but her passion has been the ECC Foundation. She has served on the foundation board since 2000 and now serves as an emeritus director. She was an original member of the ECC Foundation women's giving circle Purses with Purpose and created the Carolyn Kirk-Likou Scholarship Fund. Among other notable mentions, Kirk